"Baldvin Ringsted lives in Glasgow and works from his studio in an old refurbished whiskey warehouse.
Baldvin graduated with an MFA from Glasgow school of Art in 2007 but prior to that he did his BA in his hometown of Akureyri Iceland. Alongside making visual works he has always been writing and performing music. Music and sounds are always a major part of Baldvin's work. Both as an inspiration and as a direct translation from the auditory to the visual. His paintings, for example, form a certain ""rythm"" and adhere to rules similar one would use in an improvised musical performance. He explores the parallels between the musical and the physical world – between the life experiences and performance. His artwork involves transformations between the two.
Baldvin's influence is an ever changing mix of music, art, books and films. In short, other people. "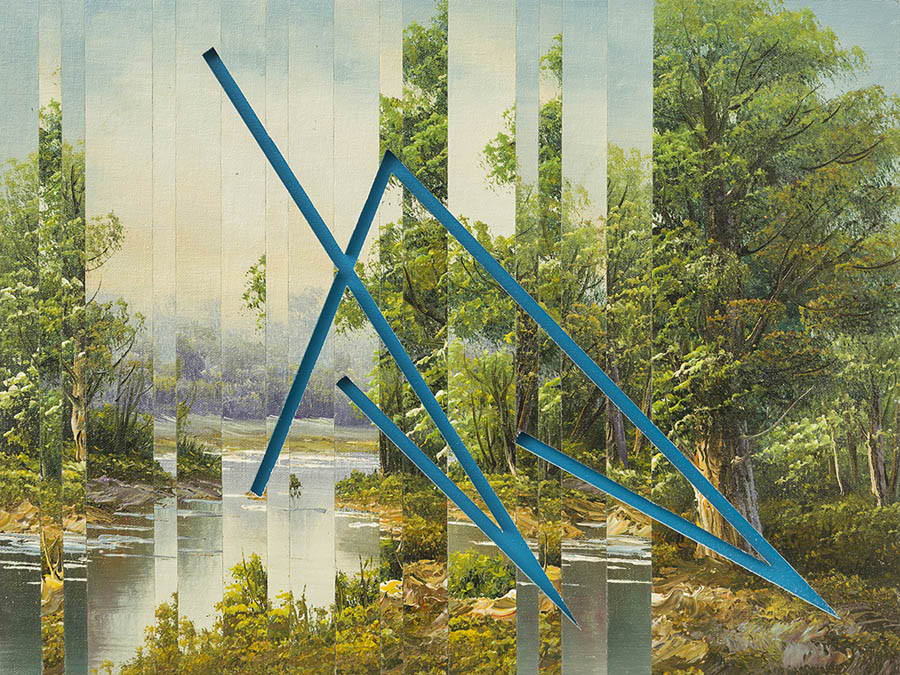 More Artwork By Baldvin Ringsted