Kristin Moore
Kristin is a born and raised Texan originally from Houston, who moved to Austin in 2009 to start her undergraduate studies at St. Edward's University After graduating from SEU with a BA in Art, she moved to Los Angeles in 2014 to complete her MFA at Otis College of Art + Design. The juxtaposed architecture of LA, the smoggy atmosphere, and unique characteristics of the city became source material for her first solo exhibition, Rear Window, which opened at the Bolsky Gallery in 2016. An ode to Hitchcock, this body of work specifically utilized Kristin's interest in voyeurism and atmosphere to comment on the nature of her West LA neighborhood.
Upon moving back to Texas that same year, she viewed Austin through the same lens. The architecture is quickly changing, a new atmosphere is emerging, and the skyline is directly reflecting those elements. Her Texas roots and California influence culminated into a second solo exhibition, Ceremony, which opened at the St. Edward's University Gallery in 2017.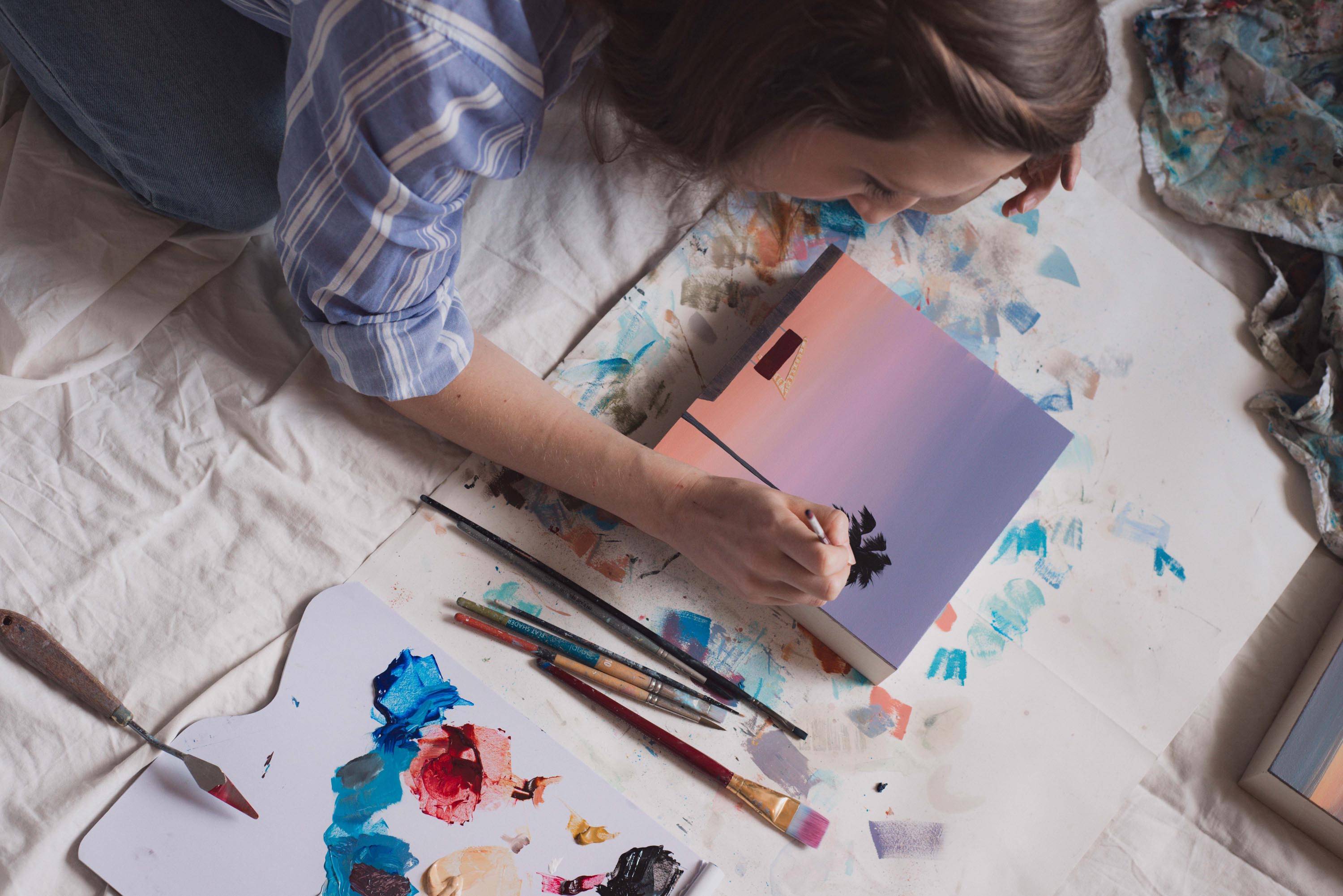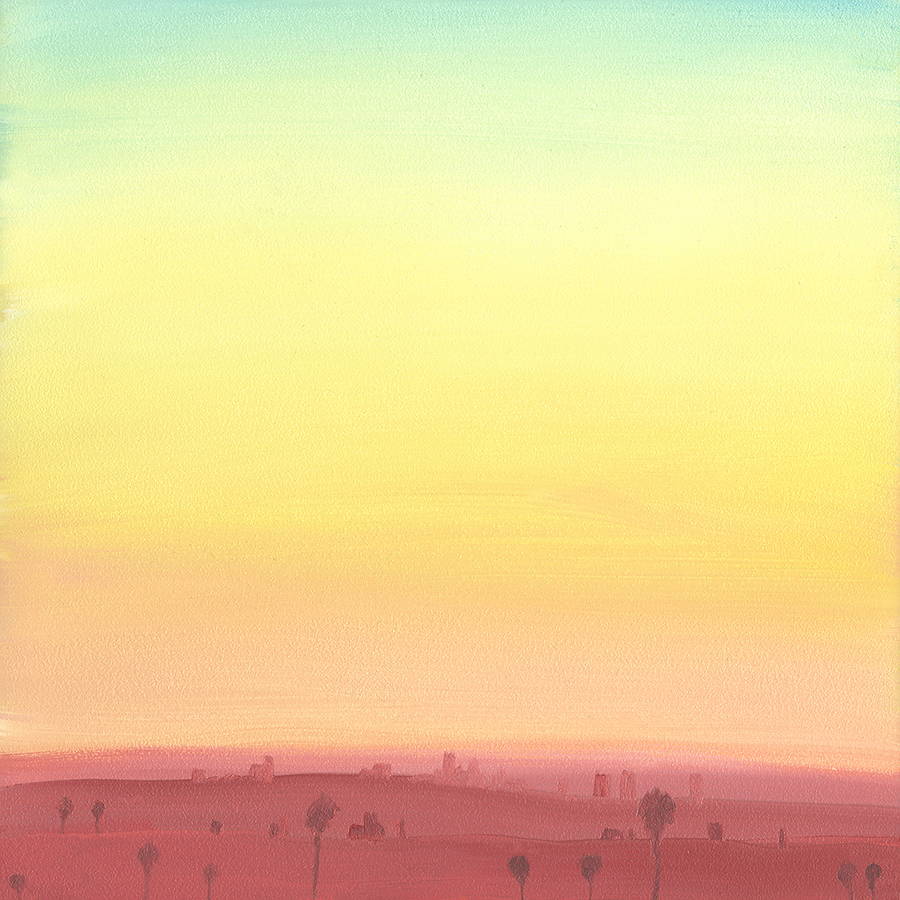 Kristin began to solely focus on oil painting after Ceremony came down in August 2017. Since, she has participated in various group exhibitions such as East Austin Studio Tour in Austin, No Man's Land at the Yards Collective in Rochester, NY, Excavations; Shindig at Mantle Art Space in San Antonio, TX, among others.
Kristin uses personal travel photographs and various found images as source material for her paintings. she focuses on the most nostalgic, and almost banal, aspects of the landscapes she depicts. She does not try to recreate the photograph but make a new image from it. Her work continues to explore architecture, and atmosphere while oscillating through the landscapes of Los Angeles, the ever-changing skyline of Austin, and the highways in between.
Her favorite artists are Edward Hopper, Gerhard Richter, and David Hockey. She is really inspired by Catherine Opie's photographs, specifically her work with 700 Nimes Road, exploring the home of Elizabeth Taylor. Kristin is also a huge film buff. She owes a lot of this to her time spent living in Los Angeles. She tends to see her paintings in alignment with the way a film director would capture a scene in a movie. She is awestruck by the eye of Stanley Kubrick (The Shining), Ridley Scott (Blade Runner), and Sophia Coppola (Marie Antoinette), and Alfred Hitchcock (Rear Window). Kristin owes a lot of her painting styles to the visual influences and scenery she resonates with in the films she watches.
More Artwork By Kristin Moore