Linda O'Neill lives in Boulder, CO and loves...dogs, hiking in the mountains, pistachio ice cream, indie movies, anything Italian, art museums/galleries, a good glass of chardonnay and cool autumn days.
Before Linda moved to Colorado 20 year ago, she worked as a Digital Painter for Lucasfilm on motion pictures and commercials. She painted color and texture on creatures and objects using Industrial Light + Magic's proprietary software, Viewpaint. She loved her job but her real passion was to get back to her own work, painting abstracts. Linda has a Bachelor of Fine Arts with an emphasis in abstract printmaking.
Linda considers herself an Abstract Expressionist so she works very intuitively and expressively to bring transparency to raw emotion. Painting with acrylics on both canvas and paper, she incorporate collage, paint pen, oil pencil, caran d'ache, and ink. Working layer upon layer, always listening to music, she rotates the canvas as she goes until she is happy with the composition. She makes a point to let go of critical thinking during this process, preferring to let her subconscious run the paintbrush.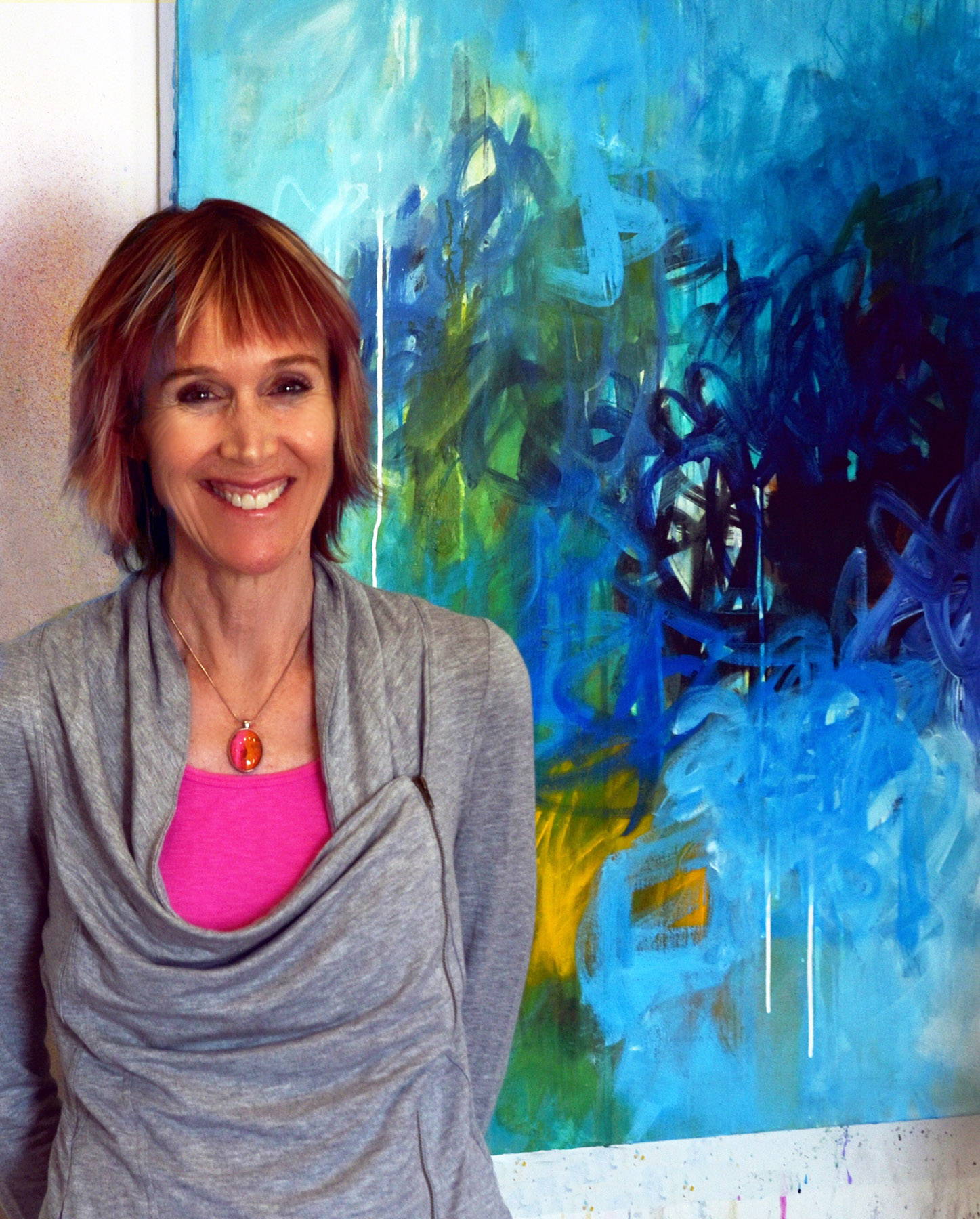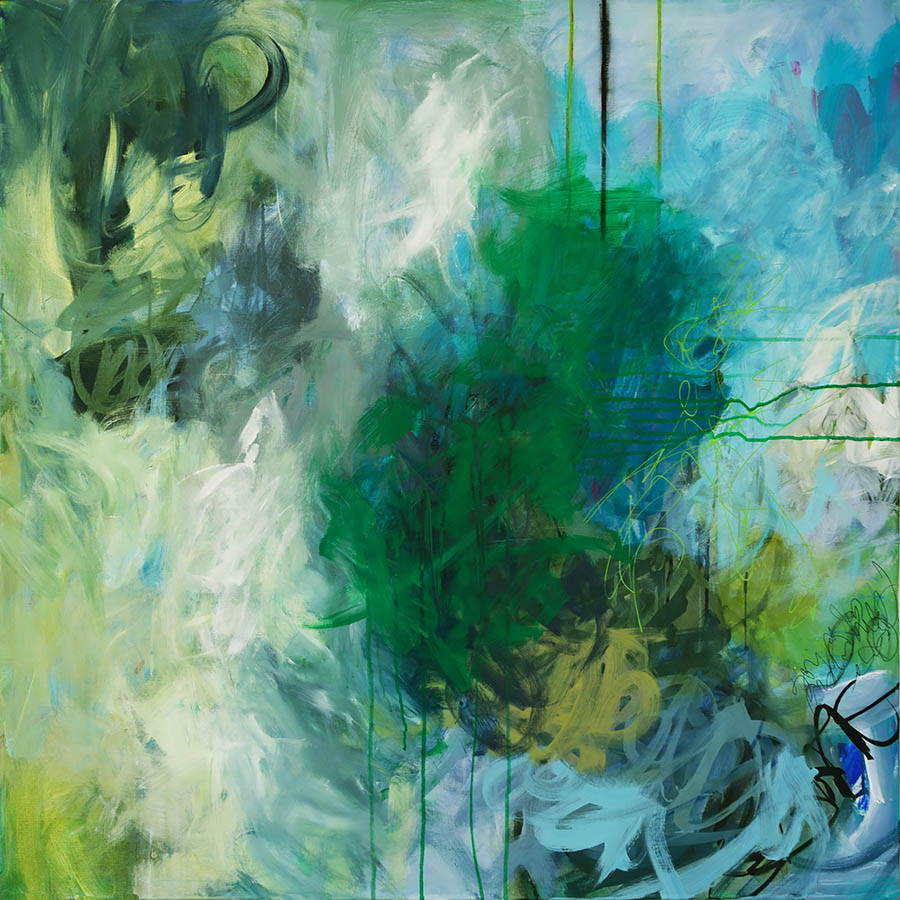 Linda's paintings are a reflection of an unheard voice...a yearning to express that which she typically doesn't reveal. she has struggled with OCD and migraines most of her life so she is always searching for the "lightness of being"...an ability to overcome fear and pain and transcend to a better place. Light vs darkness, fulfillment vs loss, contentment vs unrest are all important elements in Linda's work.
Over the years, Linda has studied and been infuenced by contemporary artists such as Richard Diebenkorn, Nathan Olivera, Franz Klein, Joan Mitchell, Jean-Michel Basquiat and Cy Twombly to name a few. She is also inspired by the incredible color, light and texture of the landscape in Colorado.
She loves to hear what people see in her work and what it makes them feel. Most of all, Linda hopes they connect with it and are moved and inspired in some way.
More Artwork By Linda O'Neill