Amsterdam, The Netherlands
Marianne Hendriks is an artist from Amsterdam.
Marianne grew up surrounded by art. In her family art was seen as something very meaningful and important. She admired art and practiced drawing as a child. She used to draw to pass the time, often in the waiting room of her dad's veterinarian practice with her sister, and it did not feel like waiting at all. Eventually, she ended up studying Conceptual Architecture and Design which felt like an art to her. Now she has redirected herself to the practice of fine art, using her knowledge of Architecture and Design in her work.
Her work is about nature in a stage of abstraction, simplicity and geometry. She likes to play with a real image and subtly redesign it. She is giving the plants a sense of being, influenced by moods and characters. She really likes playing with the concept of an alternate world, a dream where nature is constantly mutating in our vision. She has always been a bit of a day-dreamer, it's like she goes off to another place. That feeling of wonder and what if?! It's the most exciting feeling.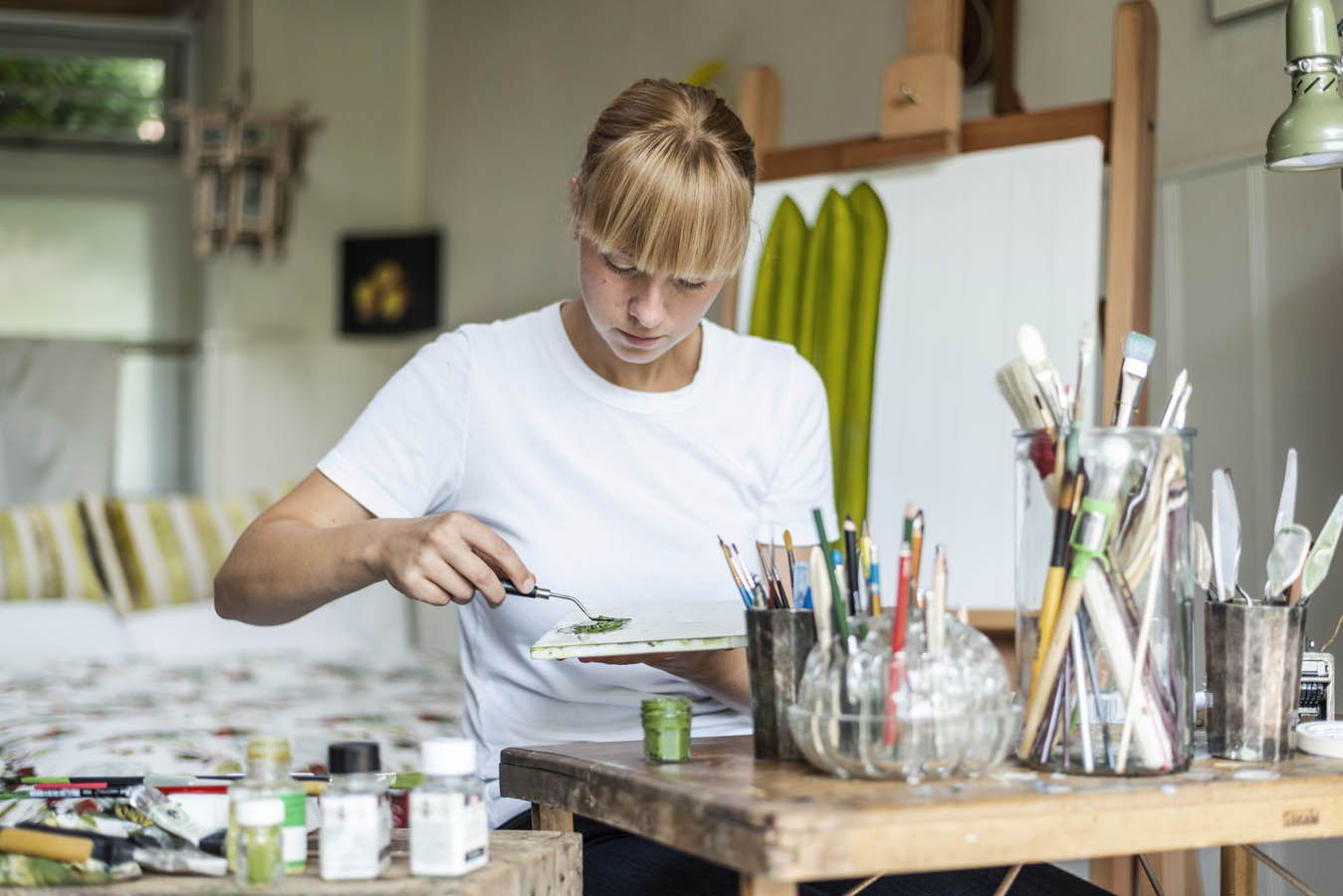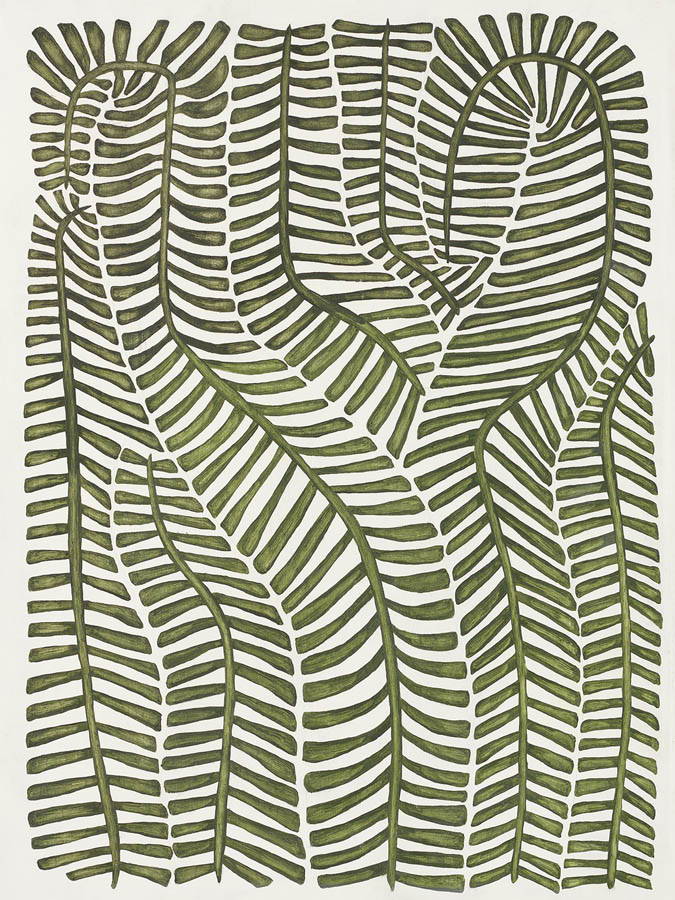 Marianne would describe her work as calm and transcendent, with clear and simple structures. The familiar plant has become a mutation in her work, with statuesque appearances that are by no means perfect. Geometry and composition through an architectural lens has become her main approach to her work.
She is strongly influenced by Frida Kahlo, Henri Reseau and Georgia O'Keeffe, they are great nature painters. She also see's them as painters that played with the balance between realism and their own perception and feeling.
Marianne does a lot of research, comparing art theories and practices, it's captivating. Her main fascination lies with the artistic period of the Old Masters in the 17th century in the Netherlands because they had great knowledge in craftsmanship and created refined techniques. Most of the knowledge has been lost in time and because of that some paintings have become great mysteries. Near where she lives she found a great "Old Masters" painting studio, and joined it last year. She is being taught to practice in the ways of the "Old Masters", this has been a lifelong dream of hers.
More Artwork By Marianne Hendriks