Sarah Edwards lives and works in Brooklyn, New York.
Sarah grew up in Northern California where art played an important role in her life from a very young age. Animals, nature, and issues around the health of our global ecosystems are the foundational themes in her work. Her imagery explores the anesthetized natural figure as both monument and object; a revered and belittled antidote to modern life.
Sarah's credentials include a BA in Fine Art from the University of California at Berkeley, training in conceptual design from the Massachusetts College of Art and Design, and a Fellowship in painting from Yale University. Her experience as an art maker has also been informed and enhanced by years of work in the perilous field of advertising and production design.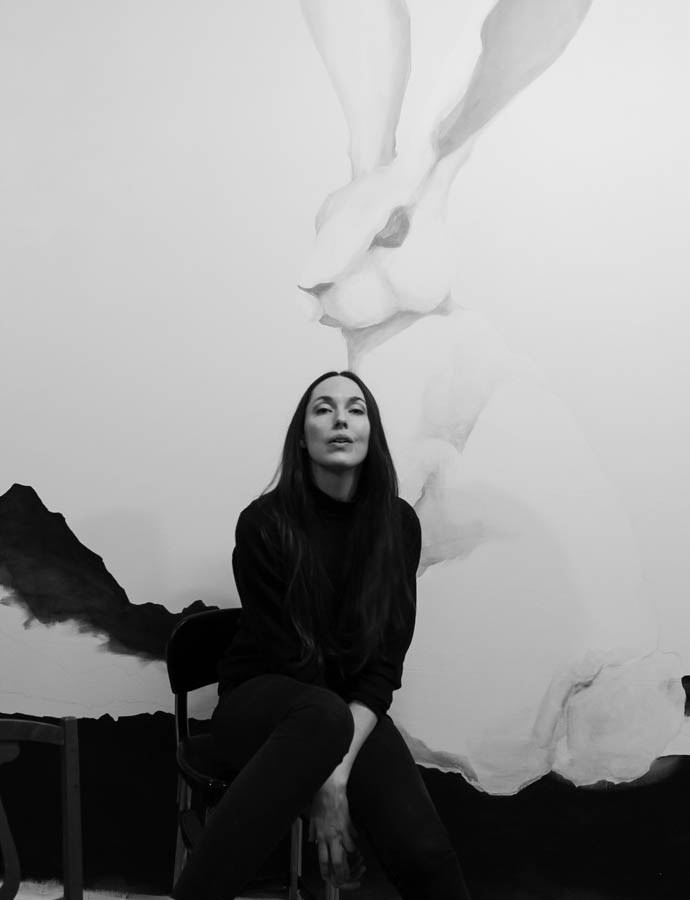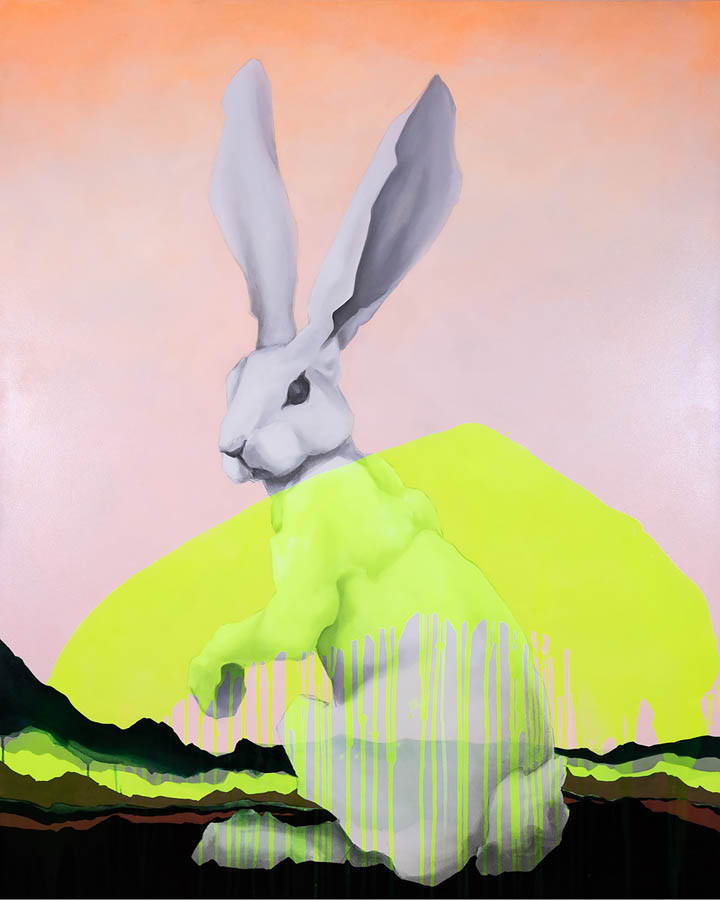 Sarah's art practice evolved from her desire to create art that recognized and honored animals, nature, and issues around the health of our global ecosystems. Using small animal figurines as both inspiration and reference, Sarah grows these tiny animals into larger than life tributes. Her work acts as a reminder to the viewers that the animal she features, while strong and beautiful, are also precious and fragile.
Sarah acknowledges that there is certain sweetness to these giants but believes that the message is louder than that. She aims for her art to "work toward easing the suffering of an Earth folding under the tremendous weight of our missteps."
Her poignant imagery is made more friendly and approachable through the use of bright, expressive colors. In the spirit of the message her artwork aims to address, Sarah supports conservation efforts around the world and is currently donating a percentage of all her art sales to the Kenya Wildlife Trust.
More Artwork By Sarah Edwards