Angie Barker
Angie Barker is a southern soul from Greensboro, North Carolina.
Angie always knew that she wanted to be an Artist. Playing with paint and creating art felt so natural to her in her early years. She loved learning new techniques in college and still loves learning new ways to create today, but she always goes back to her love of painting. It's her medium of choice that just frees her artistic soul.
All of Angie's paintings are diary entries to how she interprets her molecular beings within. Her smaller works are her diary entries of the day while her larger works are longer meditations of discovery for deeper, rawer emotions she finds herself experiencing in her life. She found that creating the series abstractly furthered the story of the series.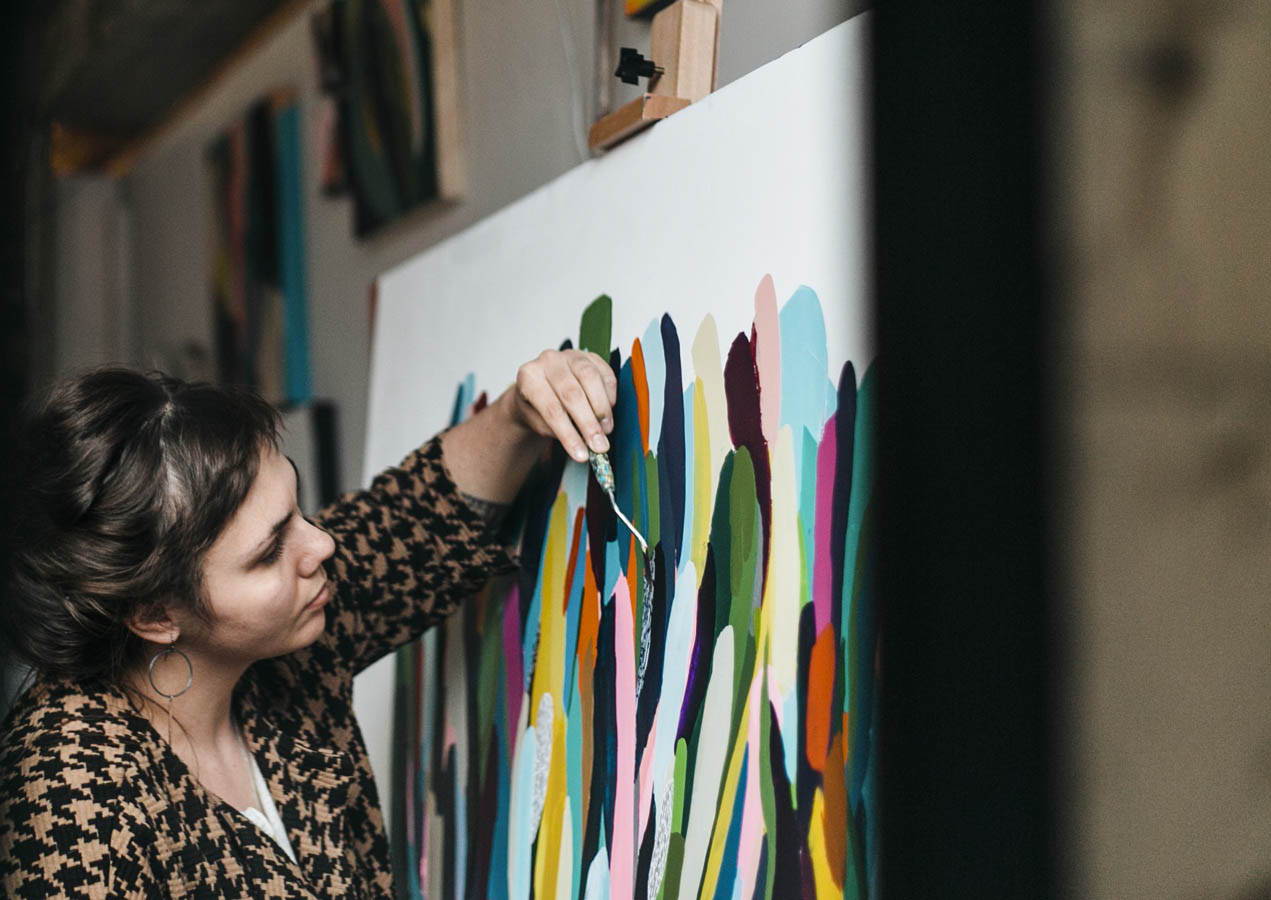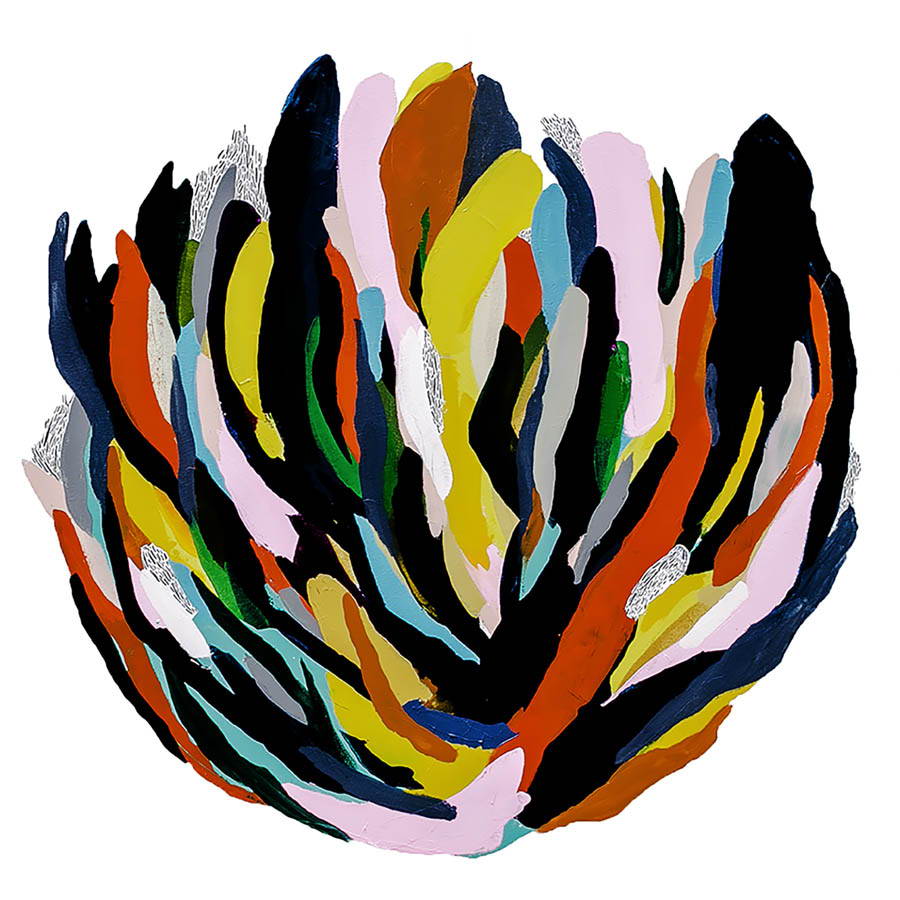 Angie makes it a daily habit to create and go to her studio. For her, it helps to keep the creative energy flowing from each day to the next. She tries to stay inspired by color palettes that she finds in her daily life and sometimes she seeks it out with visual research online. She finds herself being inspired by tropical scenes and world music which helps her create the painting into these warm and bright beings.
She has a huge art crush on Georgia O'Keeffe and Lee Krasner. They were both so free and uninhibited with their Art. She is always thinking about them when she walks into her studio and starts a painting. She is also greatly inspired by Clyfford Still, she discovered his art during her time in college, and it wasn't until she learned the meaning behind his works that she truly began diving into her own abstract style.
More Artwork By Angie Barker