Chloe Besson
Chloe grew up with artistic parents, who had both worked with film photography, and who then passed on their love for the darkroom to her. The mediums she works in includes printmaking, film, digital, and alternative processes in photography, illustration, and mural design and painting. Her background in printmaking, specifically lithography, led her to drawing and the more illustrative side of her work.
As an artist, Chloe focuses on the interaction between components of society and environment, specifically the natural environment. As of recent, she has been transfixed by nature and the botanical which is connected to her existence and her ability to connect socially to people and place.
Her work typically involves portraiture (abstract and realistic), the human figure, and the botanical world. Chloe finds herself passionate about humans and our sometimes-mundane ways of existing in the world- passively, without awareness. She tries to accentuate those moments and figures.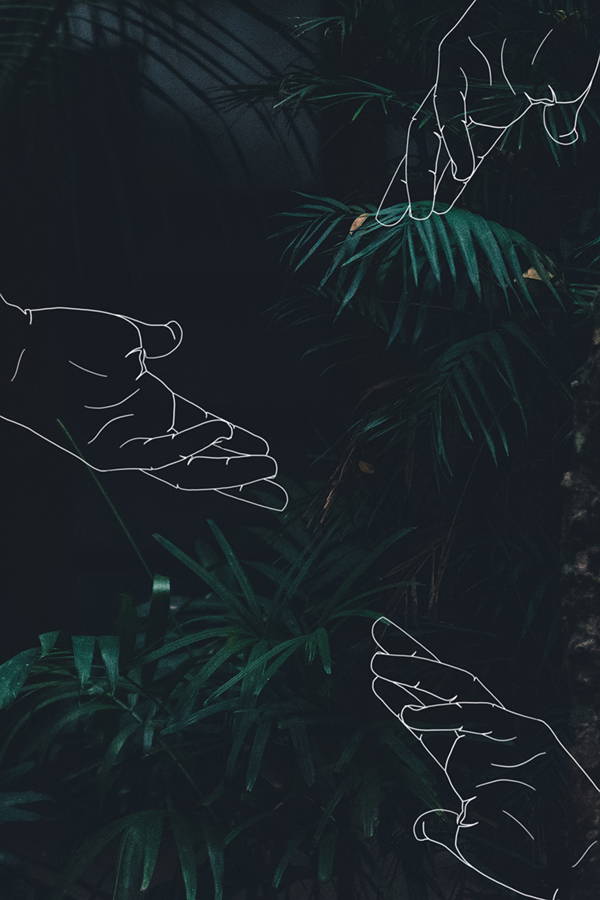 Chloe's creative process varies depending on what medium she is working in, however it always starts with photography. Digital or film, she uses her photographs as source imagery and often works directly on them. Her photography is candid and simply a reflection of the places she visits and people she comes across. Those experiences then influence her process moving forward.
Her daily interactions with her surroundings influence so deeply who she is and how she develops her process and work. Chloe is consistently influenced by the classics such as Picasso, Lucien Freud, Jenny Saville, Sally Maan, and the more recent and current artists and illustrators such as Christian Spangsberg or Louise Bonnet.
A special source of inspiration are the plants Chloe lives with. She has plants on every surface of her home and spends a lot of time appreciating and existing with them.
Chloe is a Franco-American artist working and living in Denver.
More Artwork By Chloe Besson