Ericka Wolf
Ericka Wolf is a encaustic and oils artist working in Seattle, Washington.
As an artist, Ericka is inspired by painters like Mark Rothko, Jules Okitski, Leon Berkowitz, J.M.W. Turner and Helen Frankenthaler as well as photographers like ERic Cahan, Hiroshi Sugimoto and Debra Bloomfield. Combined with her study of color in the landscape of the natural world, Ericka tries to capture an expression that's transient and intentionally uncomplicated. Something reductive but reflective, using color as luminous expression rather than illustration.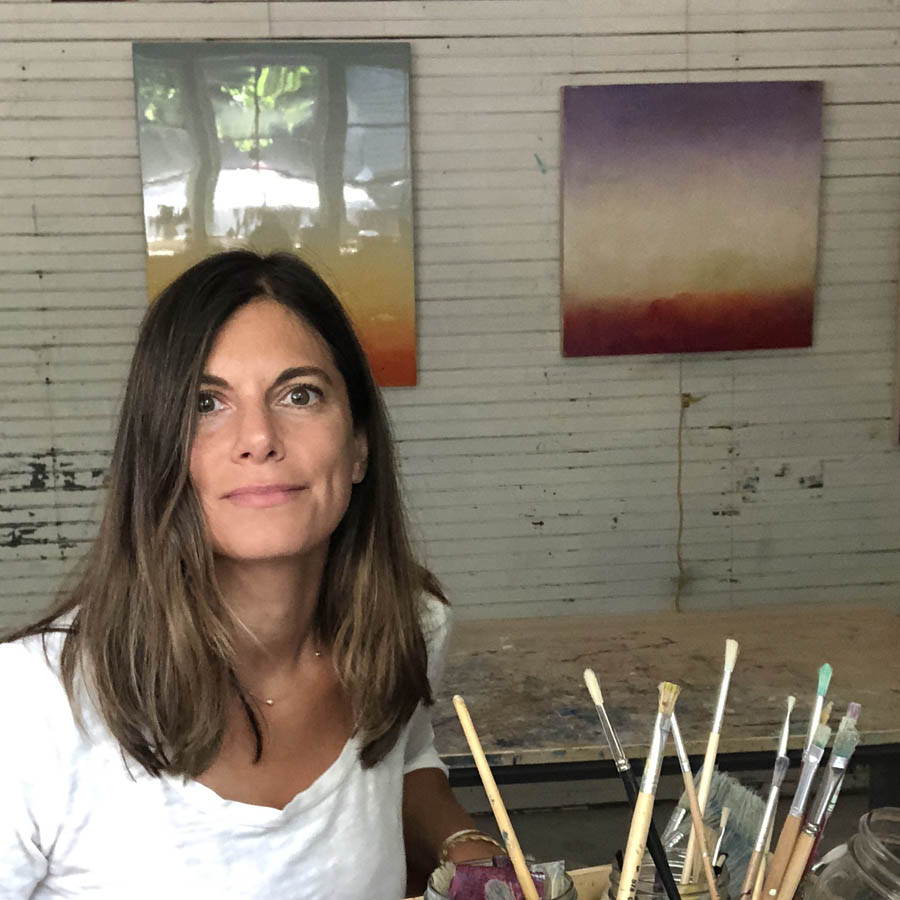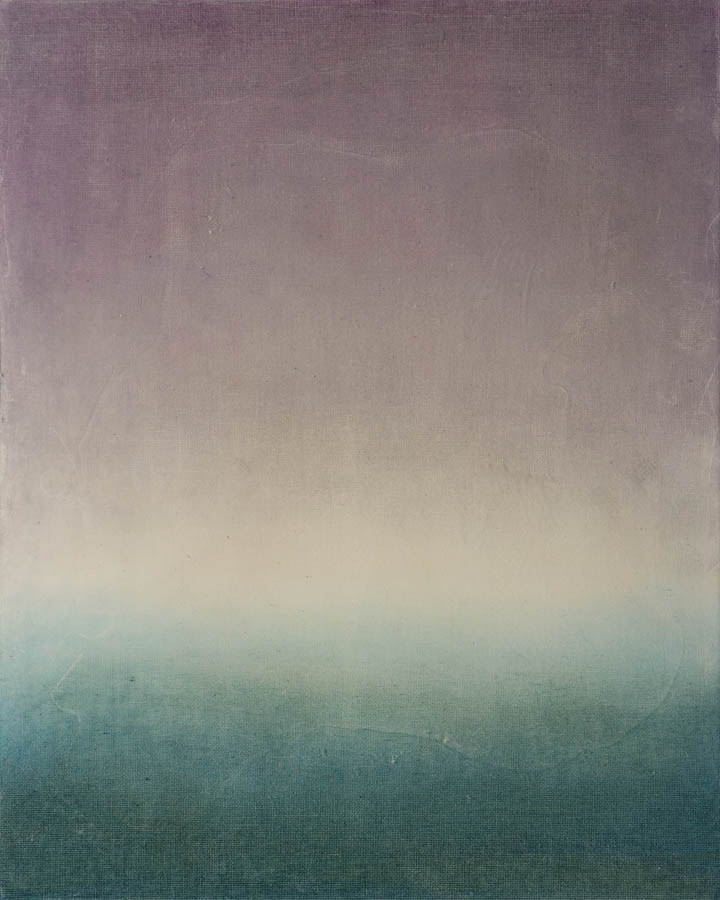 In Ericka's current work, she's creating skies with a serenity that she has seen and felt before, and that she tries to imagine during bleak winter months in Seattle. Whe the state of the world itself seems bleak, she finds a quiet slowness by contemplating the sky and the broad juxtaposing of color that can exist myriad ways. It's a calming opposite to our overstimulated culture: chaotic events and unending social media. For Ericka, the sky seems like the perfect metaphor for life-expansiveness, even though at the times dark or dangerous, ultimately beautiful in all of its vibrancy and impermanence.
Ericka works daily in her Seattle studio using both encaustic and oils. Her paintings are done on cradled birch panels. To amplify light and create a glow, she applies thin layers of velvety oil-stick, blurring the colors into soft transitions. The paintings are then finished in a layer of shiny non-toxic resin that's applied slowly and finished with a blow torch to smooth the surface.