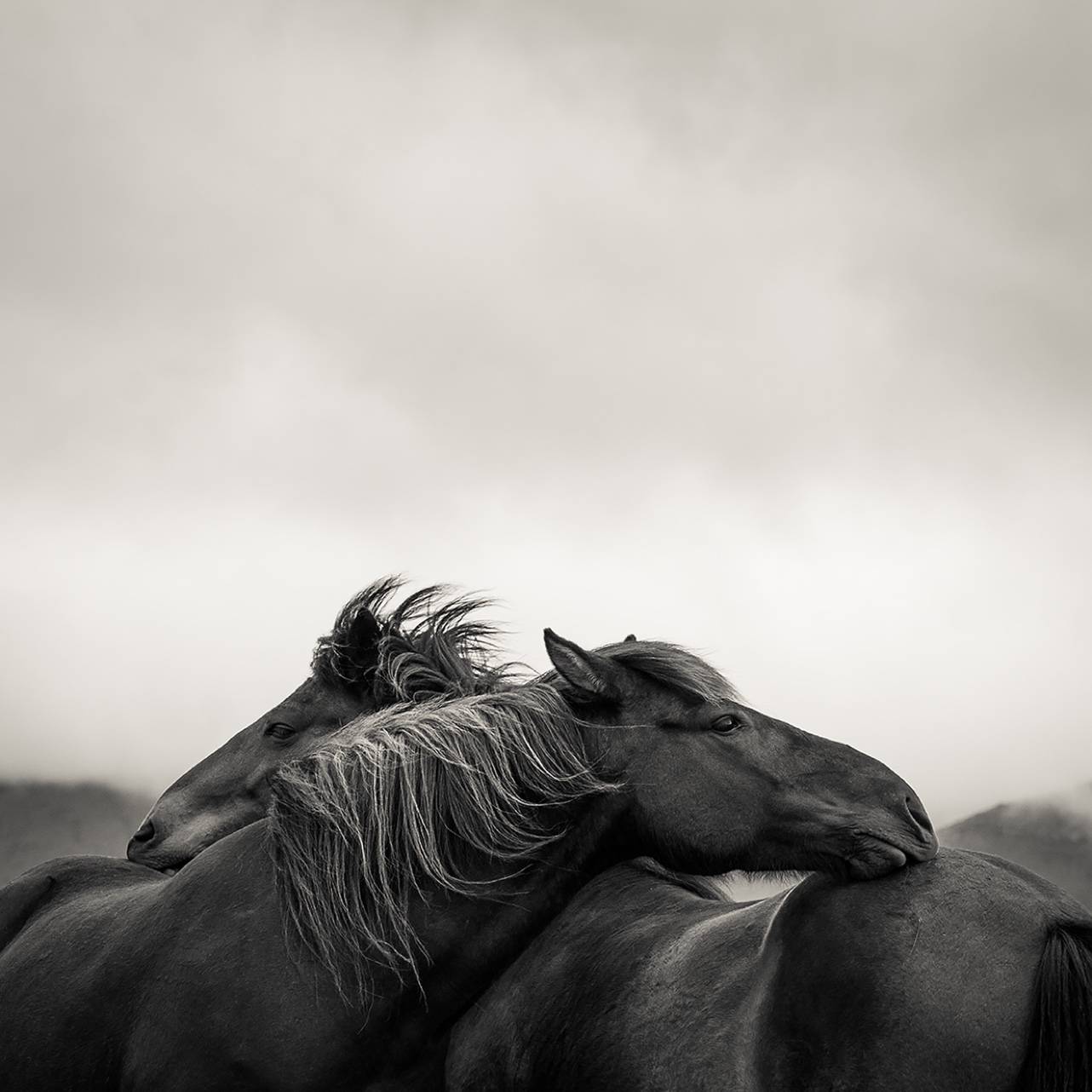 Q: Tell us a bit about your art background
I'm a largely self-taught photographer having started out in the good old days of film and darkrooms, learning in my spare time at evening classes and on weekend workshops. The advent of digital technology re-ignited my passion for photography, which had lain dormant for many years whilst I pursued other parts of my life, many of which involved horses.
A few years ago I had the good fortune to be made redundant – this provided the perfect opportunity to create a more flexible working lifestyle and importantly allowed me to combine my loves and knowledge of horses and photography.
In the past three years I've concentrated on equine fine art photography – traveling to various countries to capture images of horses in their native environments. And all the time studying work from an eclectic range of artists, sculptors and photographers to take inspiration from their approaches.
Q: How would you describe your work?
I chose to focus on creating equine fine art – to produce images that transport the horse to wider audiences beyond the equestrian community. I work to bring the horse to homes, workplaces and public spaces, bringing them alive to those who have no prior experience of the equine world but who, through my art, can appreciate the beauty, majesty and grandeur of these animals.
Much of my work is in black & white, helping to magnify the impact of the subject and lending itself to accentuating the strong shape and power of horses. However, I can't resist creating the occasional colour image!
Ultimately my work reflects my love of horses and my understanding of their nature honed over many years as a horse owner and rider.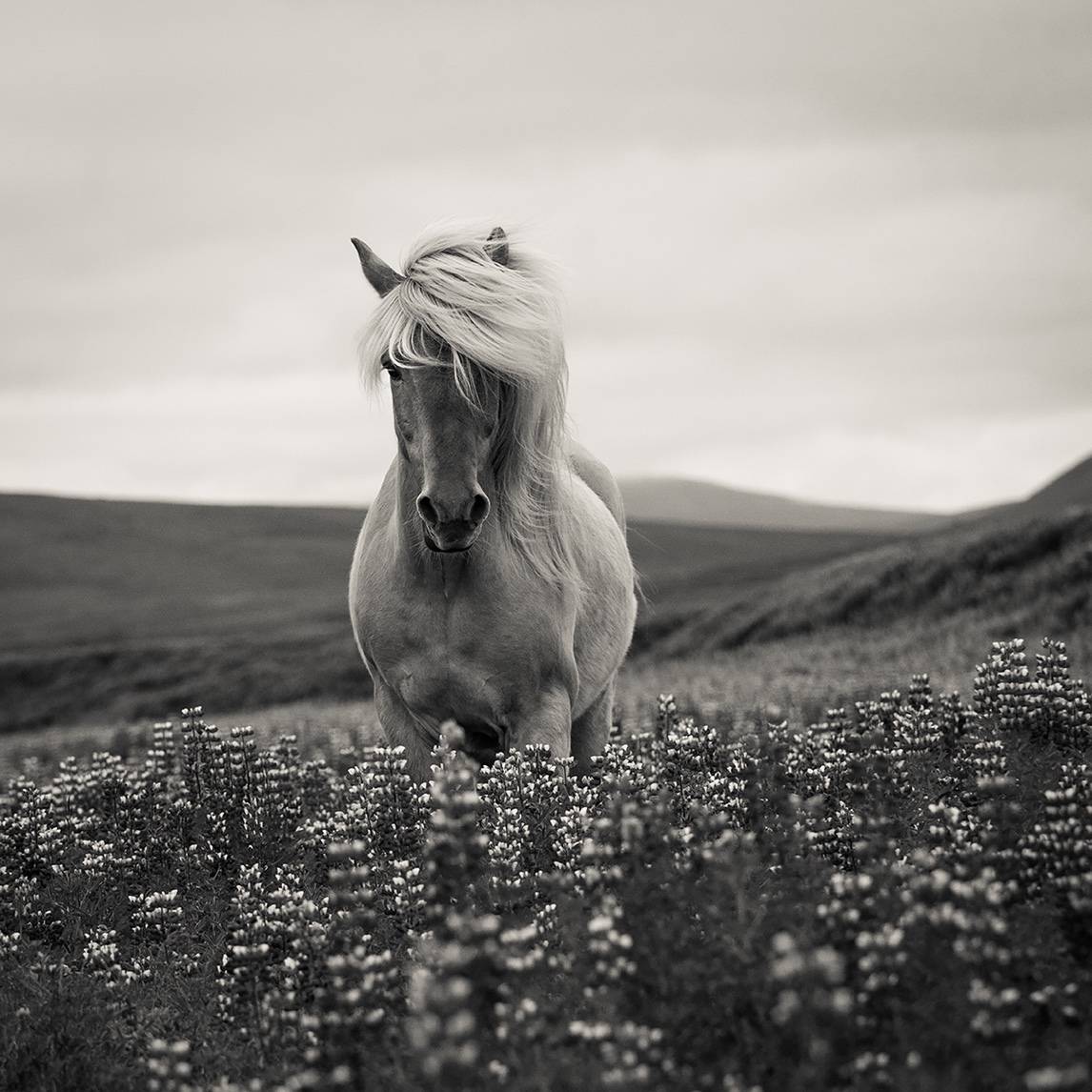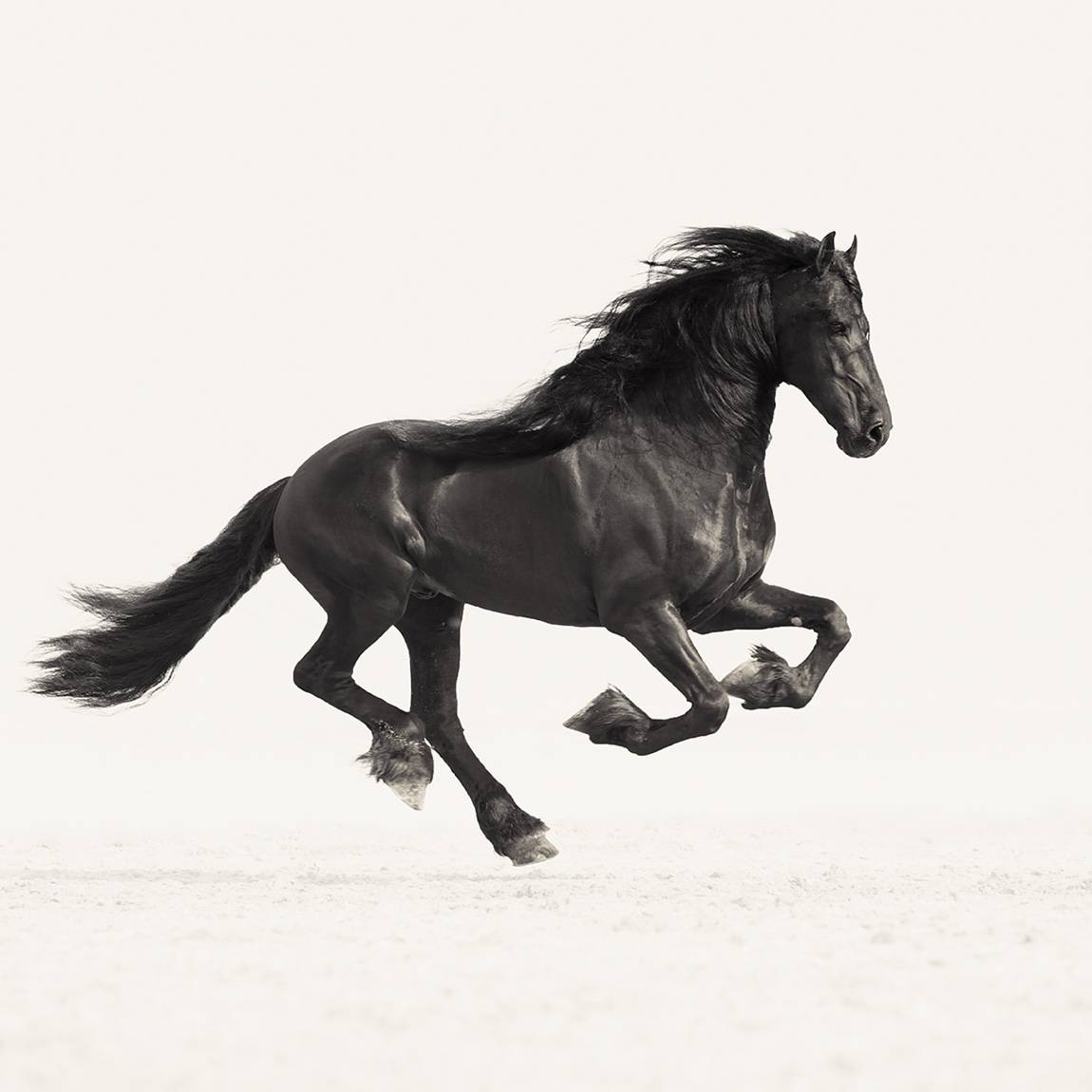 Q: Talk about your creative process?
I'm intrigued by the creative abilities of the camera and am drawn to abstract and impressionistic photographic interpretations of what I see around me, in addition to my more usual photographic approach. I enjoy exploring how traditional scenes can be reinvented often through the use of intentional camera movement and slow shutter speeds to create soft lines and a sense of movement in an image.
Whilst much research, planning and travel goes into each of my images, the challenge heightens when it comes to editing. The key is to see beyond what is first presented to me in any digital image taken straight from my camera – to look within it for the minute detail, to understand the potential an image may have, to experiment and ultimately to create an piece of art that reflects the beauty of the horse.
I travel extensively to create my images – in recent years I've studied the famous white horses in the French Camargue, the characterful Icelandic horses, the strong, black Friesians of the Netherlands and the graceful and playful Lusitanos of Portugal. I am always planning my next photographic horse adventure!
Q: Who or what are you currently most influenced by?
I'm currently seeking inspiration from horses used is unusual situations – be that racing on the beachfront or trawling for shrimps in the sea. I also have a need to feed my addiction to Icelandic horses and my love of the gentle, powerful giants referred collectively to as 'heavy horses'.
I take inspiration from both contemporary and past masters of photography. Cartier Bresson's candid work ignited my passion for the art may years ago. Latterly I admire Jonathan Chritchley's mastery of black and white photography and I'm currently exploring how the creative approaches of Valda Bailey and Doug Chinnery can be used to create intriguing equine images.
Photography is not the only art form I look to when working. Equestrian sculptor Nic Fiddian Green inspires me through the magnitude and beauty of his pieces whilst the contemporary equine art of Sally Martin with its soft washes of colour always soothes me.