As the daughter of an artist, Julie was always exposed to and dabbling in different mediums. While she took countless art classes, she never landed on a particular medium that called to her. Julie's need to be creative instead led her down a path that included an MFA in Advertising Design and a decade long career as an Art Director. After her second child was born, she made the leap to be a fulltime mom and quickly found herself in need of a creative outlet. She have always been a happier, more balanced person when she is creating something tangible. After stumbling upon alcohol inks at an art show and experimenting at home, Julie had finally found HER medium - the process itself spoke to her like none other had before. Her inner control freak was really challenged by it's lack of precision - it literally forces her to let go and be more present. From painting at home, her artwork snowballed into showing at galleries, art shows and now conducting workshops to share this lesser known medium and it's meditative qualities.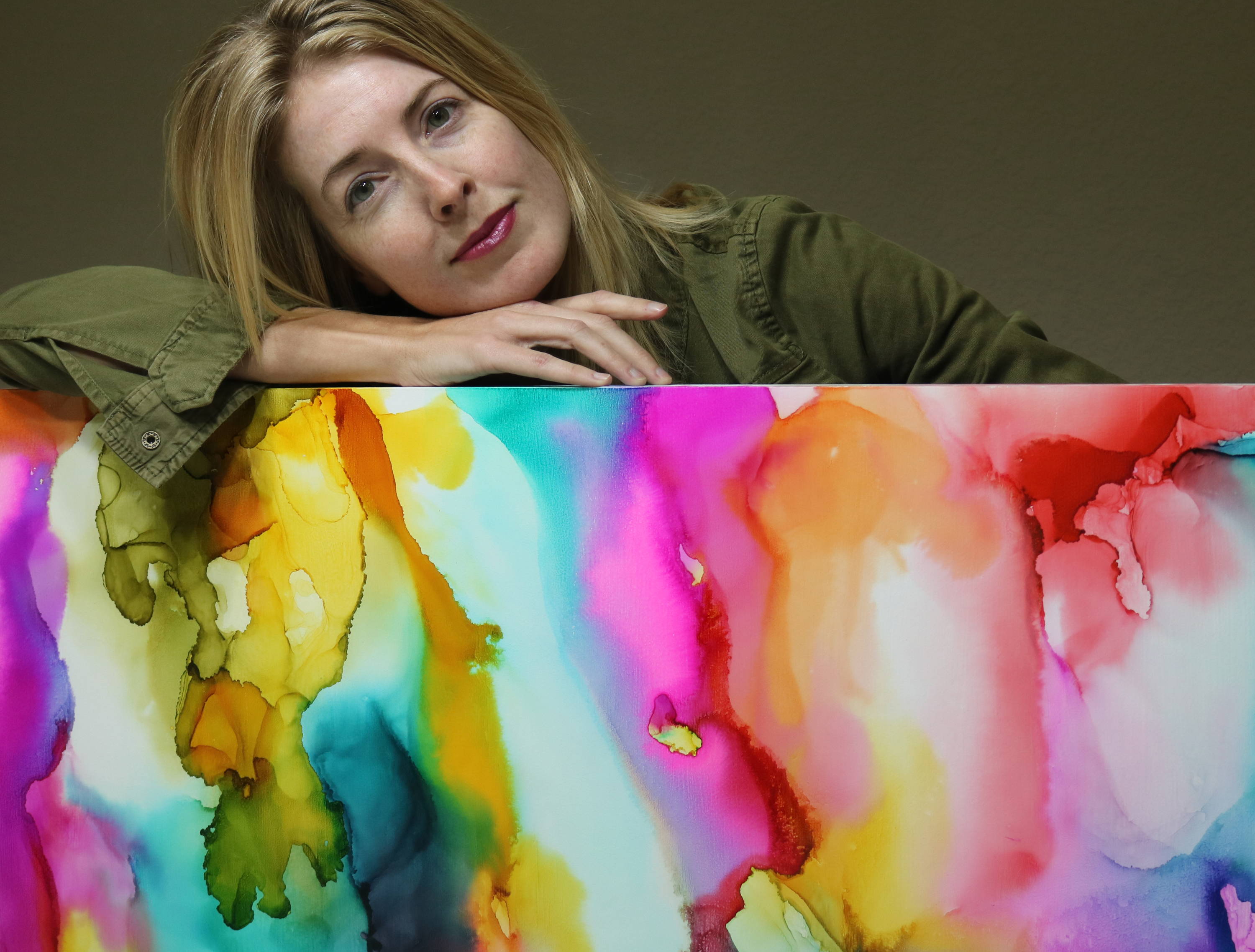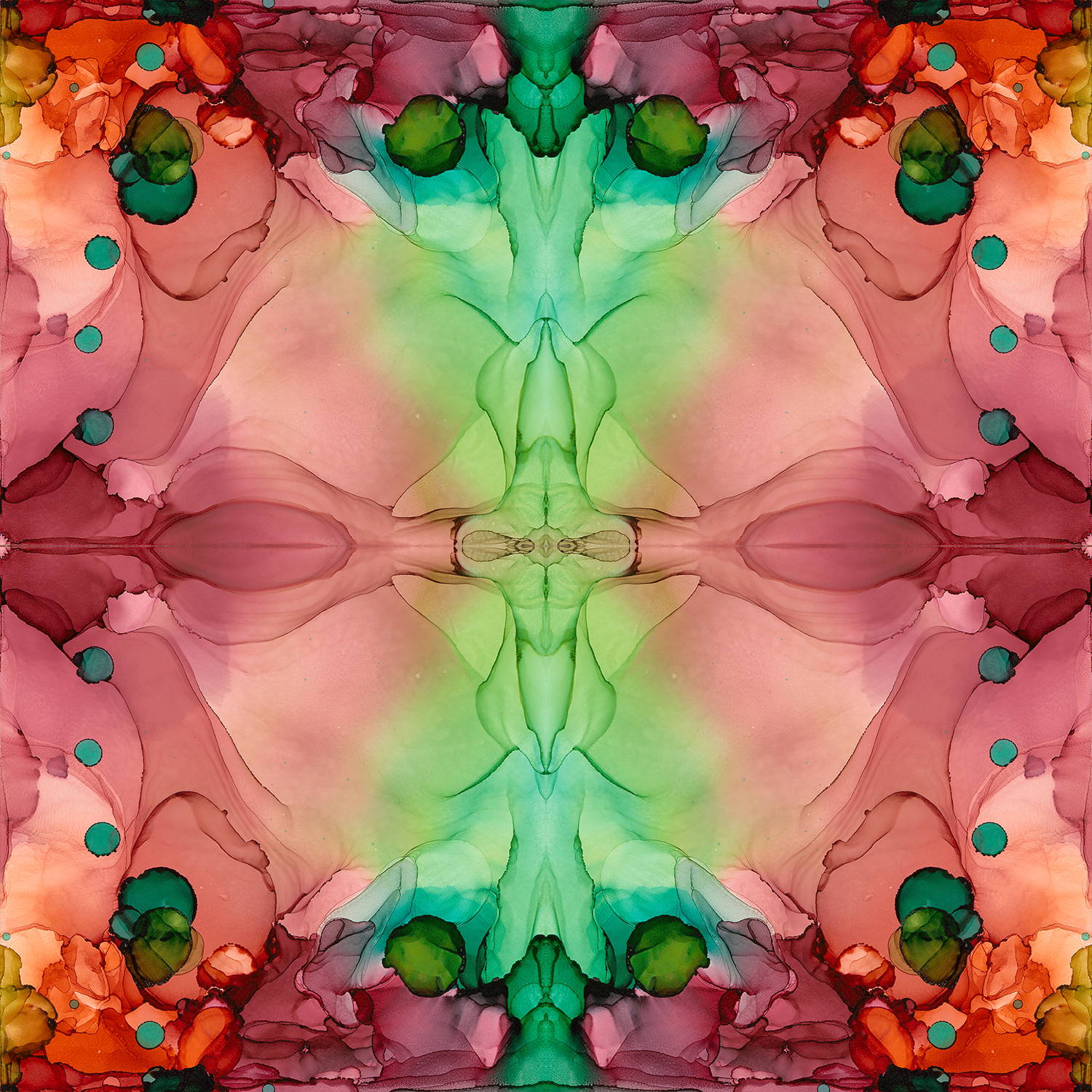 It is the actual process of working with alcohol inks that she really enjoys. She literally pours combinations of ink and rubbing alcohol and directs the ink with a heat embossing tool that blows hot air, so there are no brushes or contact with the surface. It's like a little science experiment every time and is extremely rewarding. Julie's work tends to be vibrant, playful and full of layered movement.
Her work stems from a personal place - an expression or release of something she is feeling or going through. It could be anything from a small, light-hearted feeling to processing a cathartic life event.
More Artwork By Julie Pelaez