Kim is an Austin based artist specializing in abstract paintings. She was raised in Houston, TX where she realized her passion for art at a young age. After years of focused practice, she studied at Texas Christian University where she fostered her love and skill in painting.
In Kim's adult life, art has opened doors to professional apprenticeships in Austin, Houston, New York and London; and opened up a worldwide travel opportunities including extended stays in India, Zambia, Western Europe and Southeast Asia.
Kim's practice is inspired through her training and travel as well as by abstract expressionists whose lives and careers explored questions of space, identity and subconscious through abstractions, repetition and process. Namely Helen Frankenthaler, Georgia O'Keefe and Agnes Martin.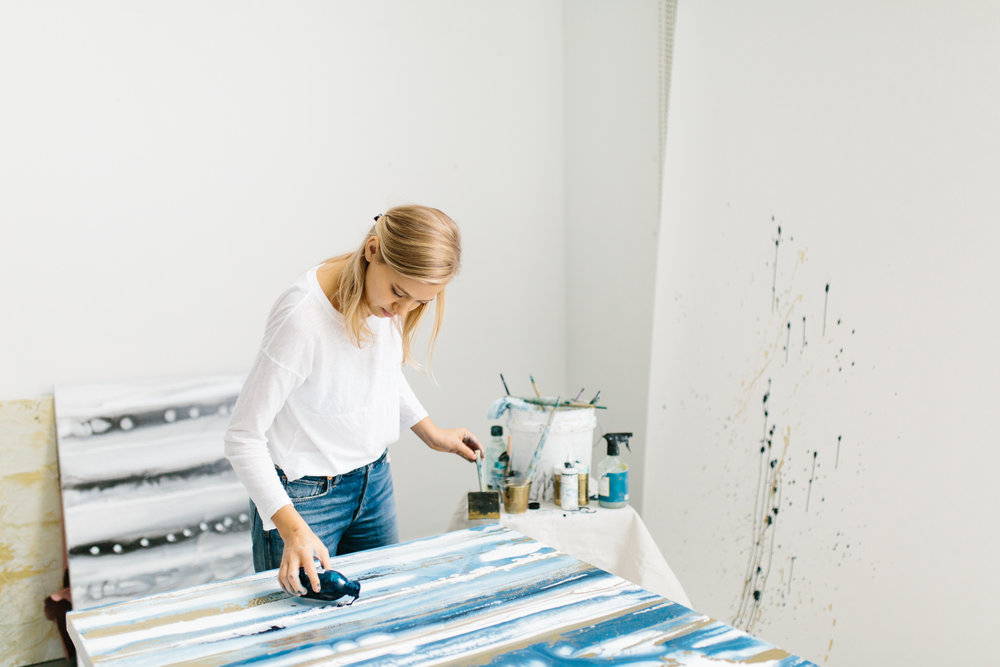 More Artwork By Kim Whiteside