Amsterdam, The Netherlands
Peter De Boer is a painter in the Netherlands who works primarily with egg tempera that he produces himself.
In the 20 years that Peter has been painting, he has discovered many things he can do with paint. Watching and learning from all those who painted before him and those who he paints with. And of course, by learning from his own paintings, the process of development never stops. Peter's style becomes stronger, more layered, and refined by the knowledge that he has gained.
He paints figurative and created several synonyms for protection that recurs in his work even today. In Peter's work you see tents, huts, caravans and treehouses; these places can be associated with protection, survival and safety, but at the same time carry a sense of childhood adventure, curiosity and exploration.
The same versatility can be seen in other recurring themes: the polar bears, being both endearing and dangerous; and the surf scenes, representing sports and playfulness, but also heightened consciousness and awareness of nature. His work moves towards landscape and becomes a tribute to nature as well as a warning or call to protect.
Peter works with egg tempera, a technique that has so many possibilities that he's still learning. What attracts him to this medium is that by applying several layers it creates a depth that allows you to enter the work. He paints because in this discipline he can make work that feels timeless and present at the same time, making the work nostalgic and monumental.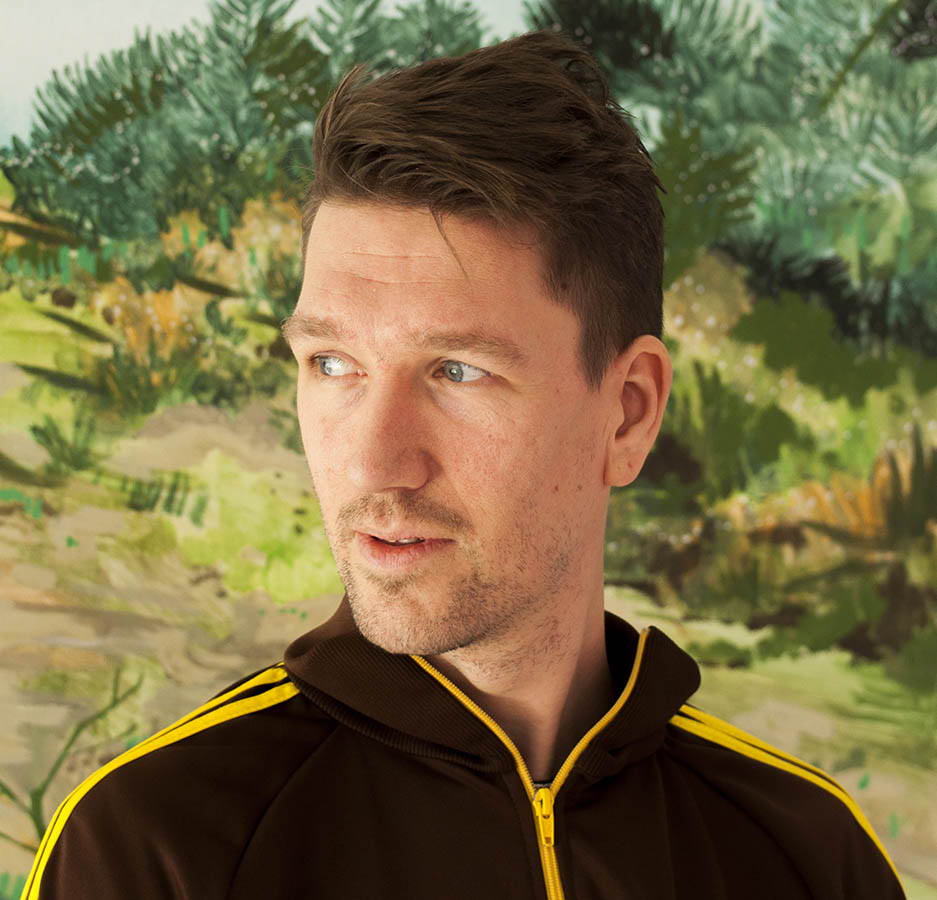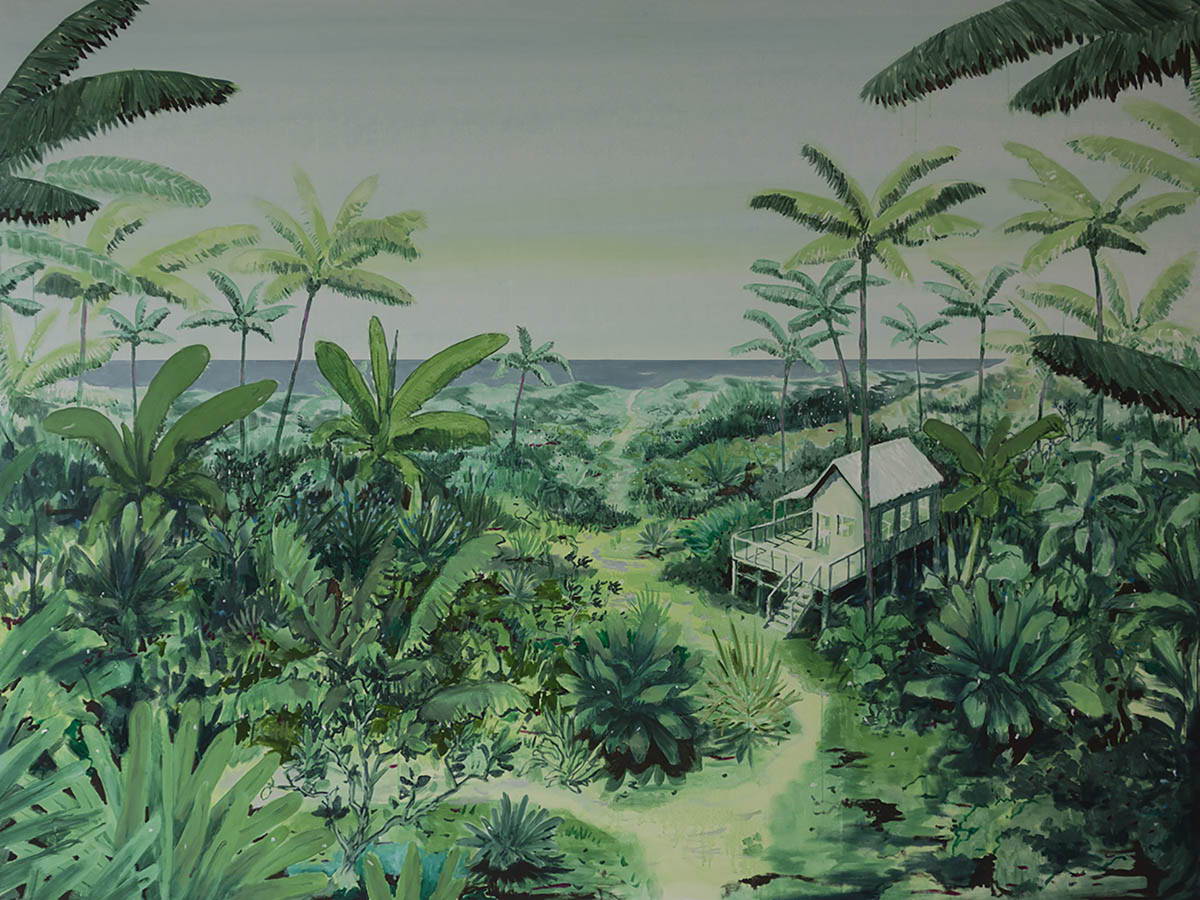 Peter would describe his work as Neo-Romantic. His landscapes show a deep appreciation for nature. He paints utopic naturescenes often with a path and a small cabin or treehouse which transforms these most of the time rough landscapes into cultivated places. He does like the contrast that comes into existence when he places a manmade structure in it. He paints landscapes that are now still here, landscapes that will most likely disappear fast in our future to come. Landscapes that he wants to keep save by putting them in his paintings.
His works are nostalgic, a run or hide away, a memory, a scream. His work expresses the longing for a return to simplicity and nature which he, and maybe you too, behold more and more in our troubled world. At the same time these hide aways question if it is possible that mankind and nature live in harmony. Most of us wouldn't survive nature if we were to far separated from our safe cultivated landscape. This danger and beauty of nature attracts him. Peter's travels to Borneo inspired him even more in what he's painting. 'No need la, to go into the jungle', a local told him. That place is not for recreation.
Peter is inspired by many people, for instance he loves the books of adventurer by Ed Stafford. He walked the Amazon, lived on a desert island, and so on. His goal is to prove you need nothing but knowledge to travel in unknown territory nature. He shows us how nature takes us back to simplicity and the basics and makes you appreciate life.
More Artwork By Peter De Boer