Shatha has always been passionate about art since she was four years old. Her mother always encouraged her to draw continuously. After completing her degree in 2016, Shatha invested her time to create one line art that's inspired from faces and feelings aiming to depict the complications of life through one line. She found herself a kind of freedom in creating different faces without lifting the pen. Being open to different art forms allowed her to have a broad perspective on the arts which helped her to create unique artworks and have her own style.
Art became Shatha's only way to translate her feelings through lines and colors.
The message behind her art is that line art is powerful. Shatha believes that less is more and if she could deliver a certain emotion to people through her one line art then that's power. Each piece she has created has its own story. Her desire is that her art would speak deeply to people's hearts about love, joy and self-worth.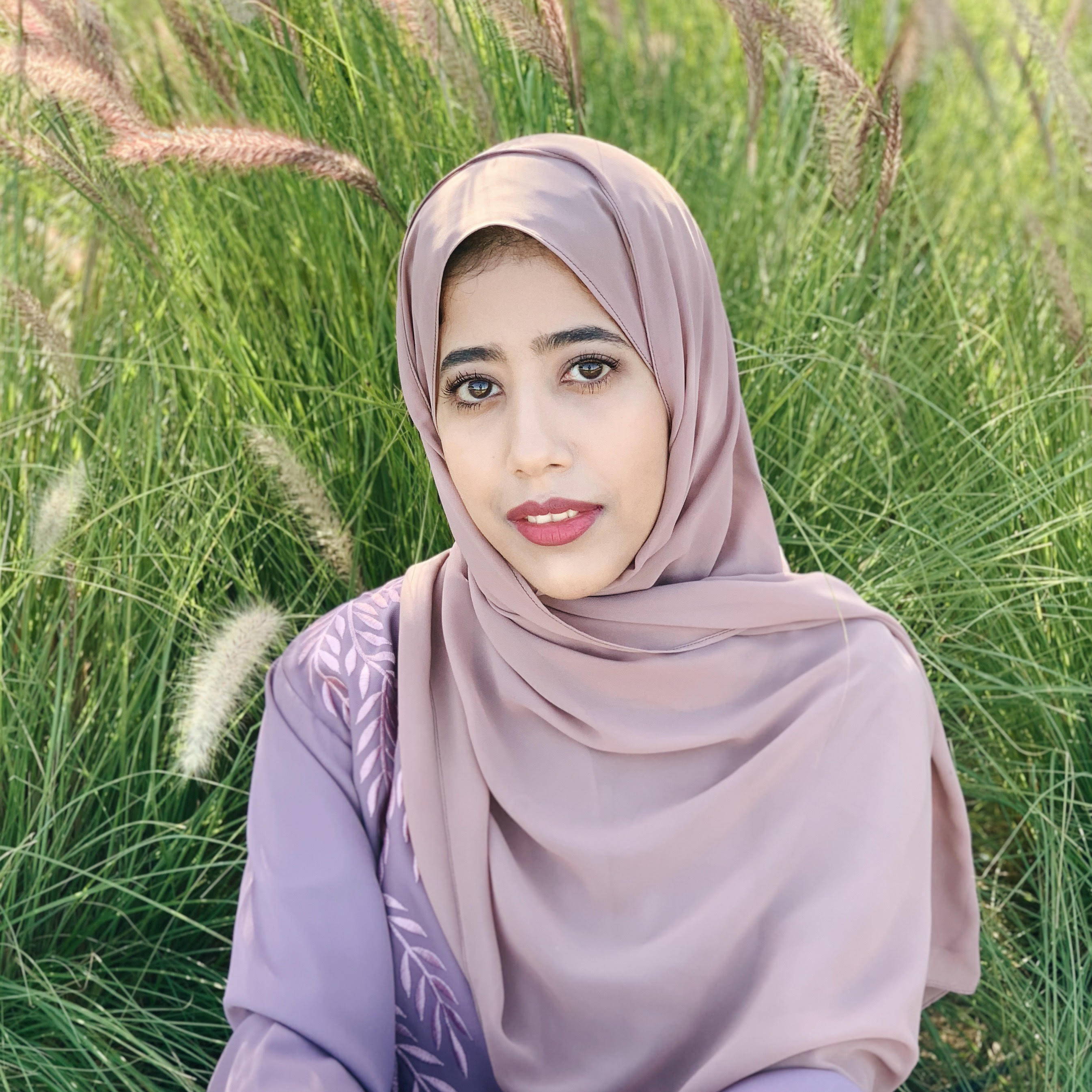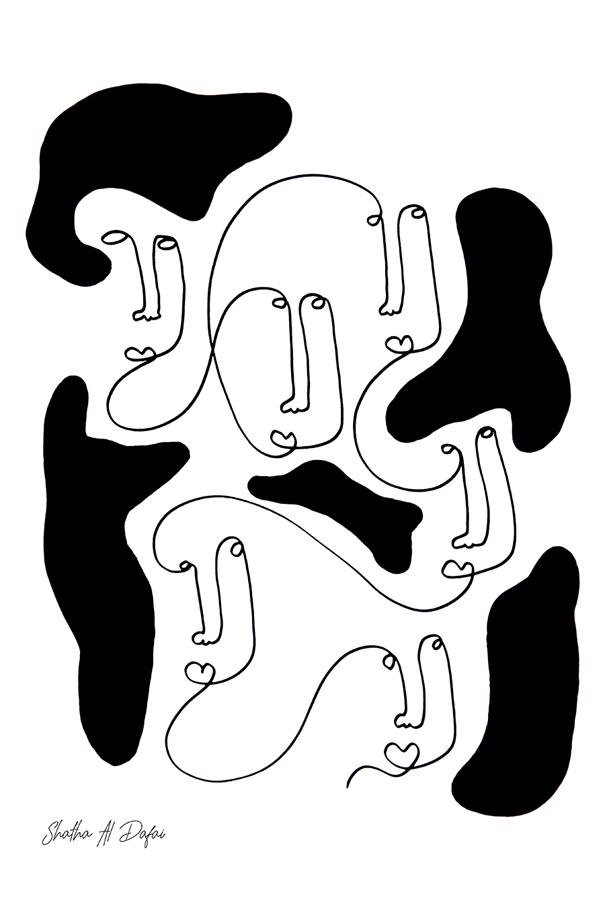 The journey of creating minimal art has been fascinating and challenging. The challenge lies in knowing the starting point of the drawing and when to stop, where they play an important role in getting an appropriate result.
Shatha spent a lot of time to train her hand to work in sequence with her brain. Her hand was too fast and her mind always went blank. So she decided to teach herself how to be in control, How to control her hand and let it draw what her mind and heart wanted. It is important for Shatha to listen to music to help get inspired. Shatha considers Picasso, Fernand Leger, Le Corbusier and Henri Matisse a continues source of inspiration and she feels personally attached to their art.
Shatha also has a bachelor degree in Mechanical Engineering From Sultan Qaboos University.
More Artwork By Shatha Al Dafai