Donna Bernstein is a self-taught artist, painter and sculpture. Donna drew and painted horses since she was a child. What differentiates her work is that, unlike most "equestrian" Artists, she did not grow up around horses. She did not live on a ranch.
But instead, was spiritually connected to horses with an intuitive sense of them. Donna studied them voraciously; their anatomy, form and attitudes. She had to create her horses in order to have them, her imagination played a great role, and so her stylized abstractive works reflect a non-realistic perspective, but with accurate anatomy.
As an adult, Donna was in business in RE and advertising, and it was only later in life that she again practiced her art. She has been working as a professional for the last 10 years. Largely self-taught, she has learned it is not horses that she paints at all; she paints the way they make her feel.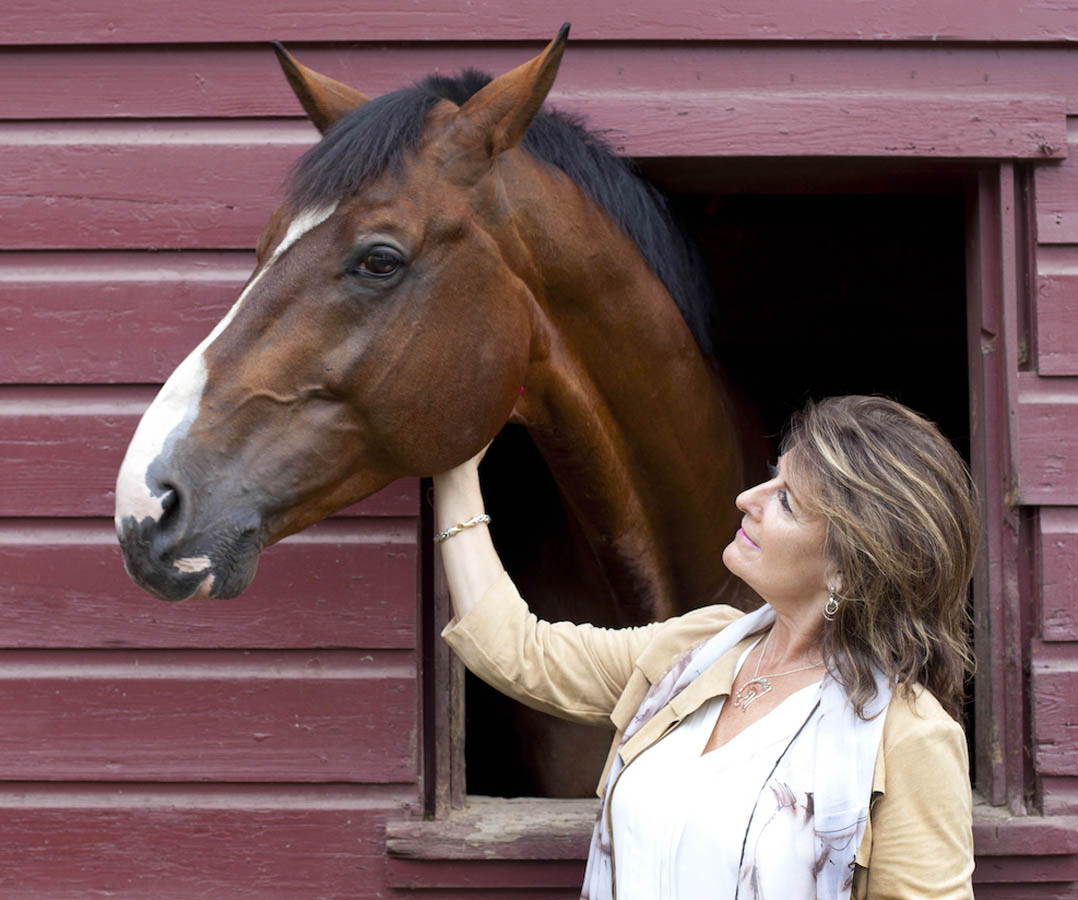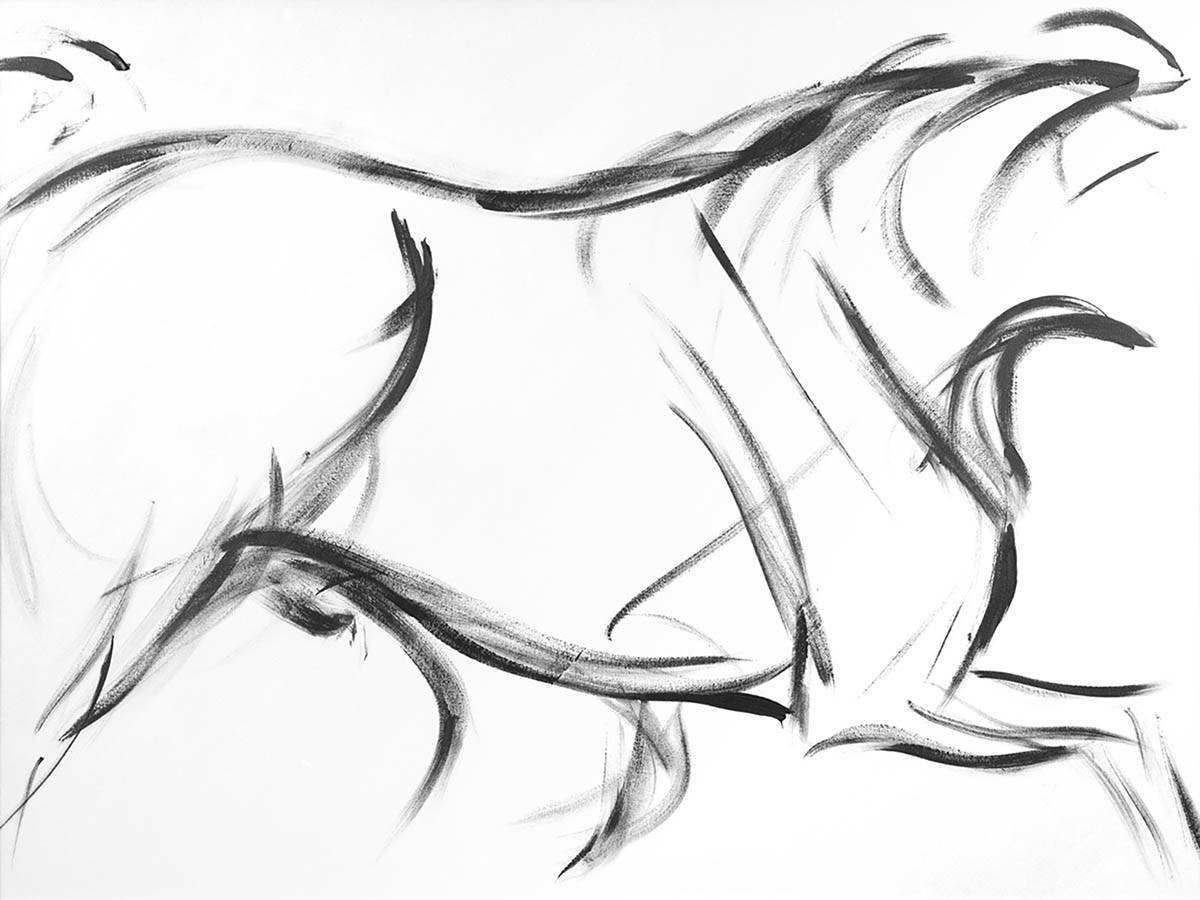 As a child Donna watched horses intently whenever she saw them. If she visited a farm she would sit for hours and watch, not wanting to draw at that time, for fear of missing something. She would always go home later and draw, from memory.
By keenly observing she memorized their nuance of movement and personality; she experienced what a horse is, rather than trying to depict what a horse looks like. Her art draws on this deep reservoir of imagery in her mind. To this day, she might see a horse do something unusual, or be in a particularly pleasing or interesting pose, and she will remember it and recreate her minds vision of it in her art. Often when she works, all of the work and panning is done in her mind. She does not work from pictures. She does voluminous sketching when it comes to the final piece, when she see's it in her mind's eye, she starts to create it on the canvas.
Other than the mystery and inspirational, mythological energy of the horse itself, artists that have influenced Donna are Rosa Bonheur – a 17th century woman who painted horses in amazing detail long before women were allowed to study anatomy. Her piece "The Horse Fair" was seminal for Donna. Also, Picasso, Pollack, Frankenthaler, Mitchell. Degas and Monet. Impressionists and originals.
More Artwork By Donna Bernstein