Lisa was a studio art and biology double major in undergrad at Colorado College in Colorado Springs. However, since the day she graduated she hasn't worked with biology! Painting was always her focus, specifically the portraiture and figures.
Her work focuses mostly on women. Lisa loves depicting them in ways they are not often depicted in art and imagery in general; aggressive, powerful, confrontational, not passive and hypersexualized. She paints loose, expressive portraiture and figures in interiors with a pattern-rich, saturated aesthetic using a lot of different materials.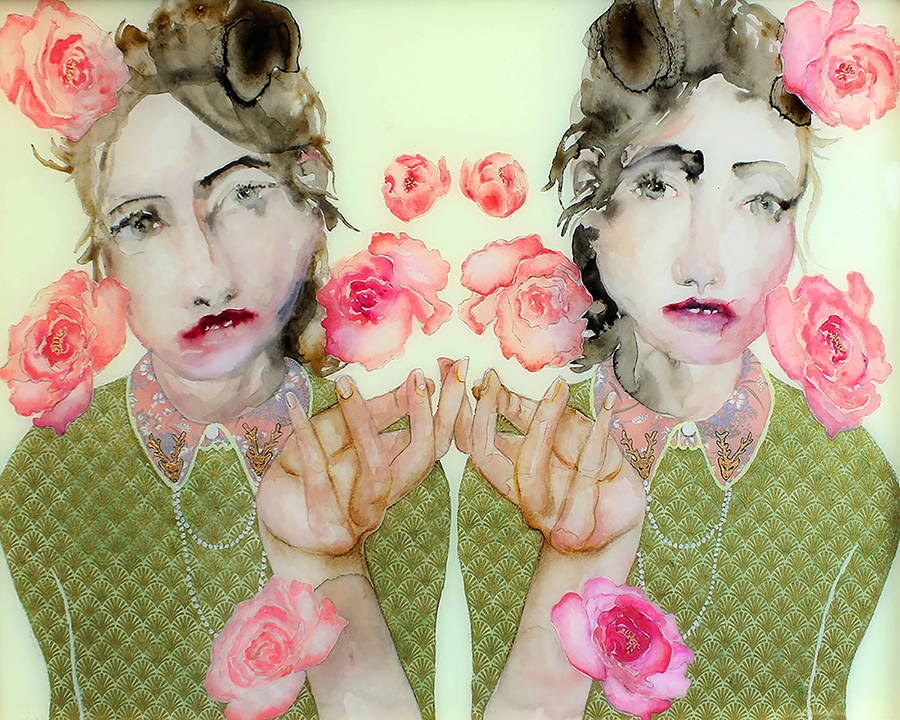 She always starts each painting with very watery ink and watercolor. In her portraiture pieces she never draws out the faces first, rather she lets the water and pigment sort out the features in a more spontaneous manner. After this dries, she will then add in areas of acrylic and collage to create a contrasting orderly aesthetic with her loose painting style. Lastly, she uses a high gloss resin at the end that seals all the materials together and intensifies the colors and contrast of the piece.
Lisa would say that the biggest influence on her current series of works is the current social and political injustices to women around the world.
More Artwork By Lisa Krannichfeld