Patricia Vargas
Patricia Vargas is an acrylic and digital painter from California who loves the idea of blending the traditional techniques with new technology.
Patricia started painting when she was pretty young, about 10 years old. While she was growing up her mother often painted beautiful landscapes. Once she decided to try my hand at painting her mother took her to Michael's and helped her pick out her first paint set. She immediately fell in love with the paints, colors, and the messiness of it all.
When she was in her second year at the University of California Santa Barbara she decided to ditch her sociology major and join the art program. It was one of the best decisions she has ever made. Patricia grew so much as an artist in those two years. Expanding her creativity to new medias like papermaking and printmaking. Though most importantly this is where she discovered her love for abstract painting.
While in school, she was given an assignment to copy another artist's work in order to understand their technique and creative thought process. She was immediately drawn to the vibrantly bold colors in Beatriz Milhazes's paintings. During this time she felt at ease and found great comfort in this process. Even though her current work doesn't resemble Milhazes's, it certainly sparked her creativity. She is deeply influenced by her favorite nature scenes such as mountain ranges, lush forests, cheery rose gardens, and deep rich oceans. She is also inspired by eclectic and contemporary design.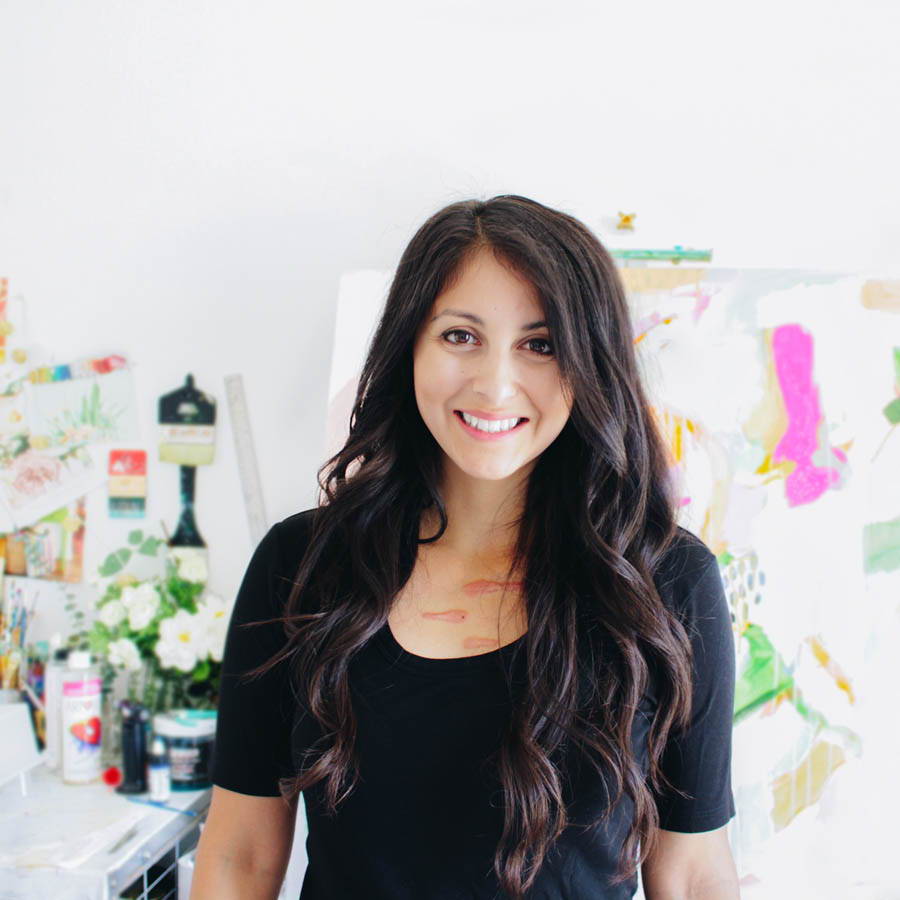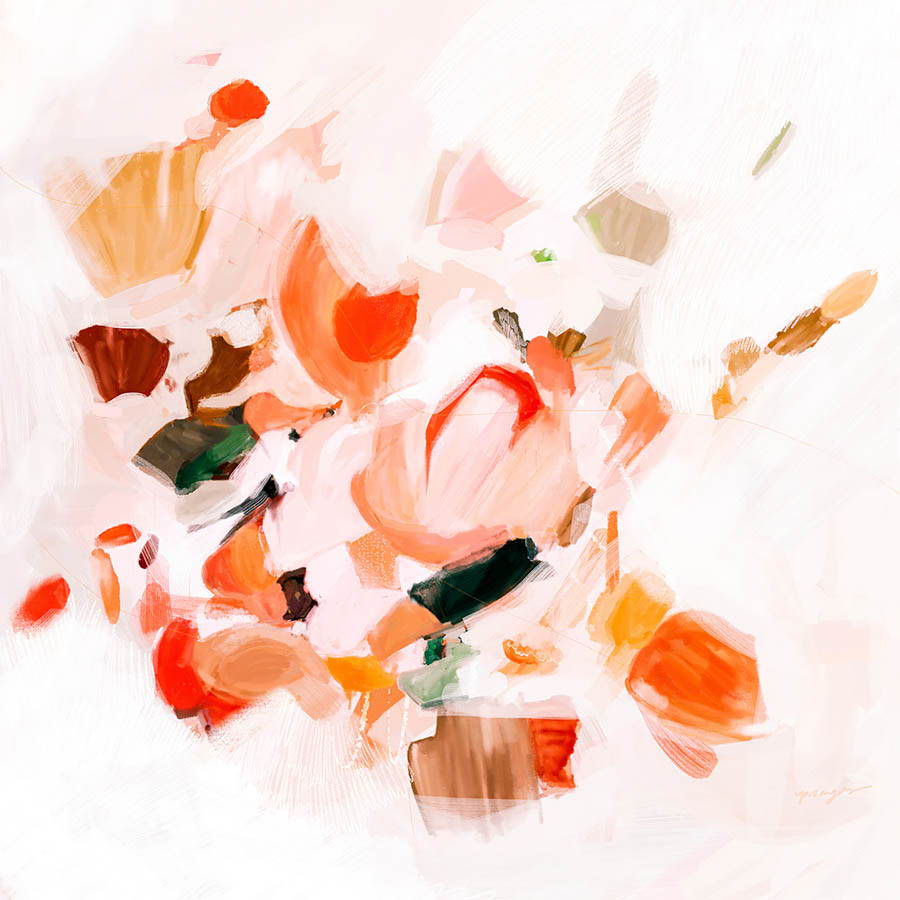 Patricia describes her work as being her extroverted self. As an introvert, she is painfully shy around new people, and to be honest I have never been great with words. But with color she feels like she can speak volumes and show her true personality to the rest of the world. Her love for using big organic shapes, super saturated blues and greens, mixed in with light pinks, oranges, and topping it off with glittering gold. The general theme of her work is simply positive energy. She doesn't want to tie in any other political or cultural symbolism. She believes that one of the most beautiful things about her abstract art is that it's all relative. It heavily relies on the viewer. Her paintings invite them to escape within the details and create their own stories and conclusions as they experience each piece.
Patricia has 2 different processes or creative "patterns". First off, her creative process tends to be very spontaneous. She is certainly not the kind of artist that can walk into the studio everyday and produce a satisfactory painting. Her process is slow. She tends to soak in the world, sounds, images, conversations, experiences, and lets them marinate. In time the creativity will come naturally. The second process is when she is experiencing a creative block, she'll continually spend time in the studio to "play". Allowing herself to create without self-judgement or any kind of expectations for the outcome. She will experiment with different mediums, techniques, and color combinations, both digitally and with acrylics. This process often leads to some major breakthroughs and has helped her produce some of her most well received works.
More Artwork By Patricia Vargas